What to Read Next? Based on the Book
In the spirit of promoting nonacademic summer reading material, I thought I'd start a series of blog posts: What to Read Next? I call this first list Based on the Book. It features movies that are, you guessed it, based on a book or short story. As an added bonus (I think) all of the movie adaptations listed here in theatres now.
In full disclosure, I have not necessarily read the books or seen the movies in this list. You may also be surprised at the possible, ahem, literary quality of what is on this list. Years ago, librarians were trained to "grow" their readers by recommending and promoting what they considered to be suitable texts (read: the Western cannon.) I am not that kind of librarian.
I am an avid reader and part of what keeps me always ready for the next book is that I read across genres. When I get bored with Nora Roberts' happy endings, I ready myself for some of David Sedaris's self-effacing antics, or maybe (gasp) a compelling story of the undead by any plethora of contemporary authors. And then, to who knows where? Back in time to learn about the mysterious Henrietta Lacks and her all -important  HeLa cells? To Japan to endure the pain of alienation with  Haruki Murakami? Maybe to a futuristic dystopia plagued with poverty and Hunger Games?
I (as many others) read based on the kind of mood I'm in, not on a
preconceived idea of what I like or don't like.  My favorite cheap thrill: old pulpy noir.  Most raised eyebrows on the subway when I read: Westerns.  Albeit, white girls from NYC are not representative of who typically reads Westerns but hey, I like to keep things interesting.  Women Writing the West, definitely interesting.
Regarding movies… I love those too. I mean LOVE. ALL movies, even rottentomatoes' most rotten. Especially the ones that go straight to
DVD.  I belong to at least three museums for the free member screenings.  I update my Netflix que daily and I've been known to wake up early to squeeze in a movie in before work.  Thank you Video On Demand, for bringing joy to my morning exercises!  I have never walked out of a movie and and I actually can't remember ever turning one off before it ended. The only I have ever truly disliked is Forrest Gump…I'll spare you my diatribe.
Based on The Book

Thor
What's not to like:)
I heard, at Comic-Con, (just kidding) that Marvel is making the mother of all epic superhero movies next year. That's right, the Avengers  (Iron Man, Thor, Black Widow, Hulk) unite under Captain America in  May 2012.  In 3D.
Water for Elephants is the story of a veterinary school drop-out who experiences life and love with a traveling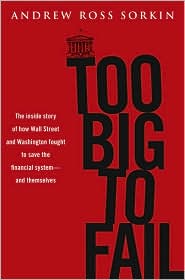 circus during the Great Depression. Author: Sara Gruen.  With Reese Witherspoon and Robert Pattinson. In theatres now.
Too Big To Fail is New York Times columnist Andrew Ross Sorkin's account of the 2008 financial meltdown. With James Woods and William Hurt. On HBO.
Priest is an adaptation of a Korean graphic novel. It is about a priest who defies the church in an effort to rescue his niece from vampires. Author: Min-Woo Hyung.  In theatres now.
Will Farrell stars in Everything Must Go, the story of an alcoholic who attempts a fresh start
starts by holding a yard sale on his front lawn. Based on the short story "Why Don't You Dance?" by Raymond Carver.
Kill the Irishman tells the story of Danny Greene and his life working as a thug in Cleveland in 1970s. Based on the biography To Kill the Irishman: The War that Crippled the Mafia by Rick Porrello.
Jane Eyre the movie. Jane Eyre the book.  In theatres now. A film review. The trailer.
X-Men: First Class
"A first-class production that excitingly reenergizes a flagging franchise." says the Hollywood Reporter.
Incase you've missed it...

Green Lantern
Coming next week. Plenty of time to get in a few of the old issues…