AIDS, sex, and culture: global politics and survival in southern Africa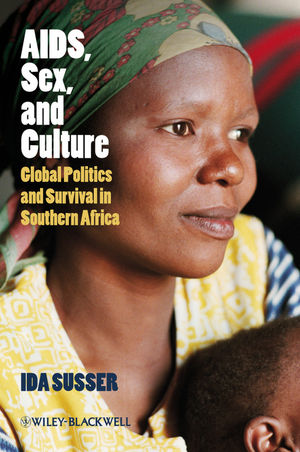 Title: AIDS, sex, and culture : global politics and survival in southern Africa
Author: Ida Susser   (with a contribution by Sibongile Mkhize)
Publisher: Chichester, West Sussex, U.K. and  Malden, MA : Wiley-Blackwell, 2009
Check it out! RA643.86.A356 S87 2009
From the publisher: AIDS, Sex, and Culture is a revealing examination of the impact the AIDS epidemic in Africa has had on women, based on the author's own extensive ethnographic research. It is:
based on the author's own story growing up in South Africa
looks at the impact of social conservatism in the US on AIDS prevention programs
discussion of the experiences of women in areas ranging from Durban in KwaZulu Natal to rural settlements in Namibia and Botswana
includes a chapter written by Sibongile Mkhize at the University of KwaZulu Natal who tells the story of her own family's struggle with AIDS
About the author: Ida Susser is Professor of Anthropology at the CUNY Graduate Center and adjunct professor of Socio-Medical Sciences at the HIV Center, Columbia University. Her books include Norman Street: Poverty and Politics in an Urban Neighborhood, Medical Anthropology in the World System (Oxford University Press, 1982), The Castells Reader on the Cities and Social Theory (Blackwell, 2001), and Cultural Diversity in the United States (Blackwell, 2001). She received an award for Distinguished Achievement in the Critical Study of North America from the Society for the Anthropology of North America, has served as President of the American Ethnological Society(2005-7), and is a founding member of Athena: Advancing Gender Equity and Human Rights in the Global Response to HIV/AIDS.
On the web:
– Read an excerpt
"An insightful, comprehensive, provocative personal and anthropological perspective across two decades on how the construction of gender has shaped responses to the HIV/AIDS epidemic in women in southern Africa and globally.
A must read for anyone interested in understanding and making a meaningful difference to the evolving HIV epidemic in women globally and in southern Africa."
Quarraisha Abdool Karim, Centre for the AIDS Programme of Research in South Africa